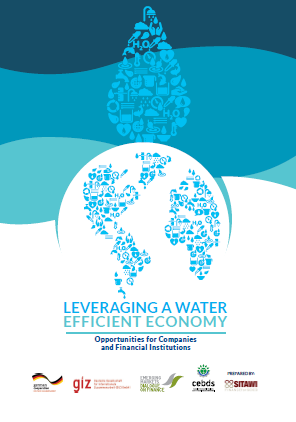 Water Efficiency in the Productive Sector has gained in Importance Due to Supply Restrictions and Increasing Costs
Water is a crucial resource for human life and most economic activities. The recent water crisis in Brazil puts the issue at the centre of the public agenda, demanding action from the productive sector. The water – food – energy nexus is especially critical in Brazil, given its agricultural orientation and an energy matrix which is highly dependent on hydroelectric power plants. Climate change also contributes to the global trend of water supply restrictions and increasing costs. Water scarcity, potential increases in public prices, as well as the costs of withdrawing water create significant opportunities to invest in water-conserving technologies. Financial institutions have an important role to play in supporting such investments, by exploring this new business opportunity and developing a better understanding of water risks in their portfolios.

We Analysed 14 Technologies for 11 Sectors with Highly Intensive Water Consumption
We selected the sectors according to their water consumption coefficients and relevance to the Brazilian economy. We selected cross-cutting technologies that can in most cases be applicable to more than one sector.